My approach to therapy is much more than just talk.  It focuses on making your life better in the most effective, efficient way possible.  It is based on the most current research, it makes sense to my clients, and it is always designed to fit each person's personal strengths, needs and resources. My clients typically walk out of my office with a more positive view of their relationships and greater understanding of what they need to do to make their lives better. Read More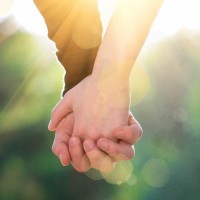 Behavioral marriage counseling has consistently been shown to significantly improve the relationships of 70-75% of moderately to severely distressed couples.  Read more about how effective it is at preventing divorce and how couples fare without marriage counseling.
Request an appointment by clicking the link above and filling out the contact form or by calling my office at 434.566.0113. I will get back to you within 24 hours to confirm the appointment date and time. I am located at the Boar's Head Office Complex just off of Ivy Rd (Route 250 West) with convenient access to Route 29, I-64 and the University of Virginia. I see clients by appointment Sunday through Friday.
This is the best explanation of why men have a hard time making friends that I have ever seen.  And it will give you a good idea of what you need to do to make friends. http://www.artofmanliness.com/2013/04/17/how-to-make-friends-in-a-new-city/
read more